Digital Grain Moisture Meter 7002A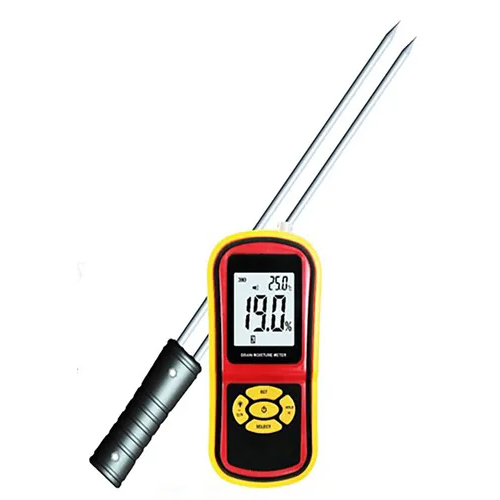 Digital Grain Moisture Meter 7002A
Product Description
Digital Grain Moisture Meter 7002A
Moisture Meters have wide application. Apart from grain it can be used to measure Flour,Ash, tea, jute, Food processing, powder like materialsetc. many such substrates.
Grain Moisture meter which can measure moisture content of maximum type of grains fast. It applies to allocation, procurement, storage & processing of grains. GMM 7002A can also measure the temperature of grains.
Select grain variety.
Test Moisture content of grains.
Set standard for moisture content of gains warning on over standard moisture of grain.
Backlight.
Low battery warning.
Data Hold.
Auto power off.