Infrared Thermometer MT 12A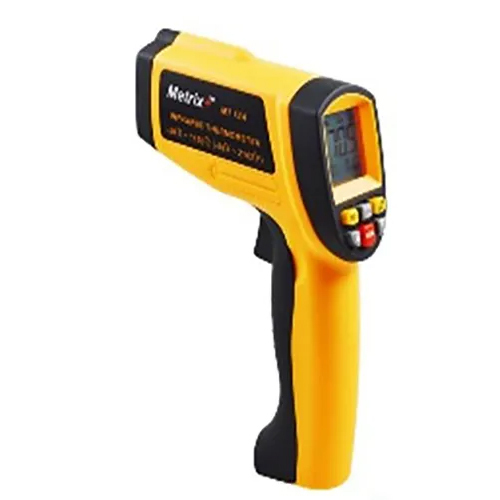 Infrared Thermometer MT 12A
Product Description
Infrared Thermometer MT 12A
-50 1150C(-51 2102 F)
C/F Selectable, Backlit LCD,
DS Ratio 20:1, Emissivity 0.10-1.00 Adj.
Features

The underlying technology for Infrared Radiation Pyrometers is based on the principle that all objects emit radiation at wavelengths in the infrared region of the electromagnetic radiation spectrum. Infrared is that portion of the electromagnetic spectrum that lies beyond the visible (blue to red, 0.4-0.75 um) response of the human eye.

Infrared thermometers measure this radiation and provide an output signal calibrated in a variety of ranges.