Infrared Thermometer MT 4A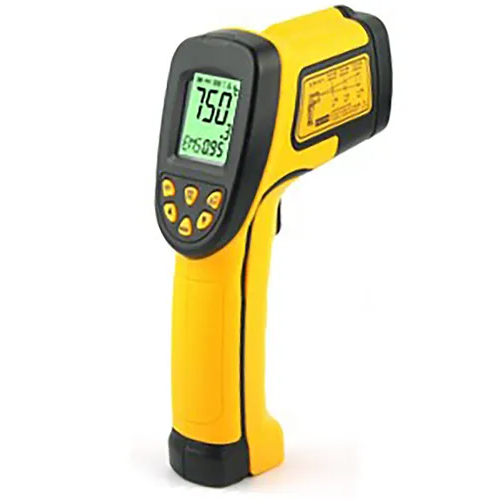 Infrared Thermometer MT 4A
Product Description
Infrared Thermometer MT 4A+ is a digital thermometer used to measure the temperature without touching the object or any surface. Infrared thermometer MT 4A+ is a device which measures the energy dissipated in the form of heat and is reflected in the form of digital readings. The device is highly accurate to 2 degrees Celsius to 4 degrees Celsius. The device consists of a lens to focus on infrared thermal radiation which converts radiant power to electric signal and is displayed on a digital screen. Nowadays due to Covid scenario, Infrared thermometer MT 4A+ is widely used for checking human temperature (if a person is sick/ill), besides this, the device is used in Industries to measure temperature of various machines or instruments.
Infrared Thermometer MT 4A+
-50 750C
C/F Selectable, Backlit LCD,
DS Ratio 12:1, Emissivity 0.10-1.00 Adj.