Ultrasonic Flaw Detector UTFD 90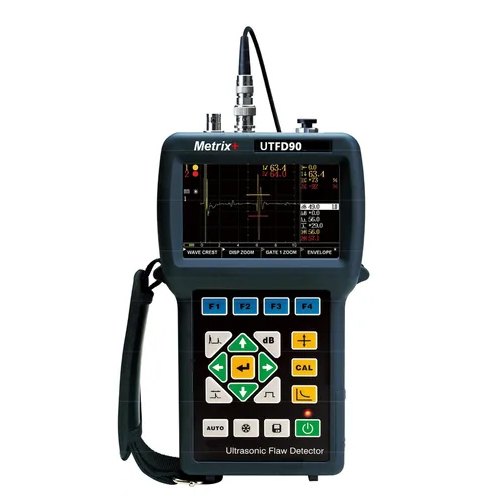 Ultrasonic Flaw Detector UTFD 90
Product Description
Features
Advanced circuitry, 640MHz sampling frequency and 800480 full WVGA resolution ensure quick and accurate display and analysis even when the signals are weak.
Advanced tunable square wave technology. The UTFD 90 provides excellent infiltration and high signal-to-noise ratio when detecting special composite materials, highly attenuated or thick work pieces.
AWS D1.1 Evaluation Module and API 5UE Evaluation Module.
Recording (1 Hour in Total).
Echo Crest Tracking.
Enveloping (for Waveform Comparison).
Curved Surface Consideration.
DGS & DAC functional Curve.
1000 Frames of A-scan Storage.
Auto-calibration function includes fast calibrating material velocity, probe delay time and angle.
USB port for updating software, transferring, and printing data.
The design meets the standard of IP54 NEMA3 certification and compatible with EN 12668:2000 standard.
Over 8 hours of battery life.
An industrial-leveled TFT display with full VGA (800480) resolution providing superior visibility in all
lighting conditions, including direct sunshine.